"For seven years we have been working with ResEnergiein the maintenance and operation of photovoltaic installations. For us it is a key piece, criticism rather, in our work. Its high level of professionalism and dedication means that we have no doubt regarding its continuity as reference providers in everything related to the information management system."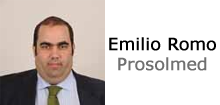 "Since we met ResEnergie we realized how clear things were. They proposed in a simple way to solve the problems that appeared. During these years, the service they have rendered us has always been impeccable. They are authentic professionals dedicated in body and soul to the client. "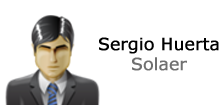 "We have had a great response from our customers who use the monitoring system of ResEnergie. They have been impressed by its simplicity and ease, this fact greatly increases their level of confidence. I must admit that I was especially impressed by the professionalism and support we received fromResEnergie."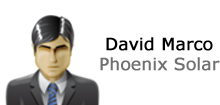 "In any photovoltaic installation the monitoring system has to be key in the maintenance processes. Since we worked with ResEnergiewe only have praise for his work in the monitoring sector. Thanks to them we can solve any problem instantly as well as implement new features to the control software."